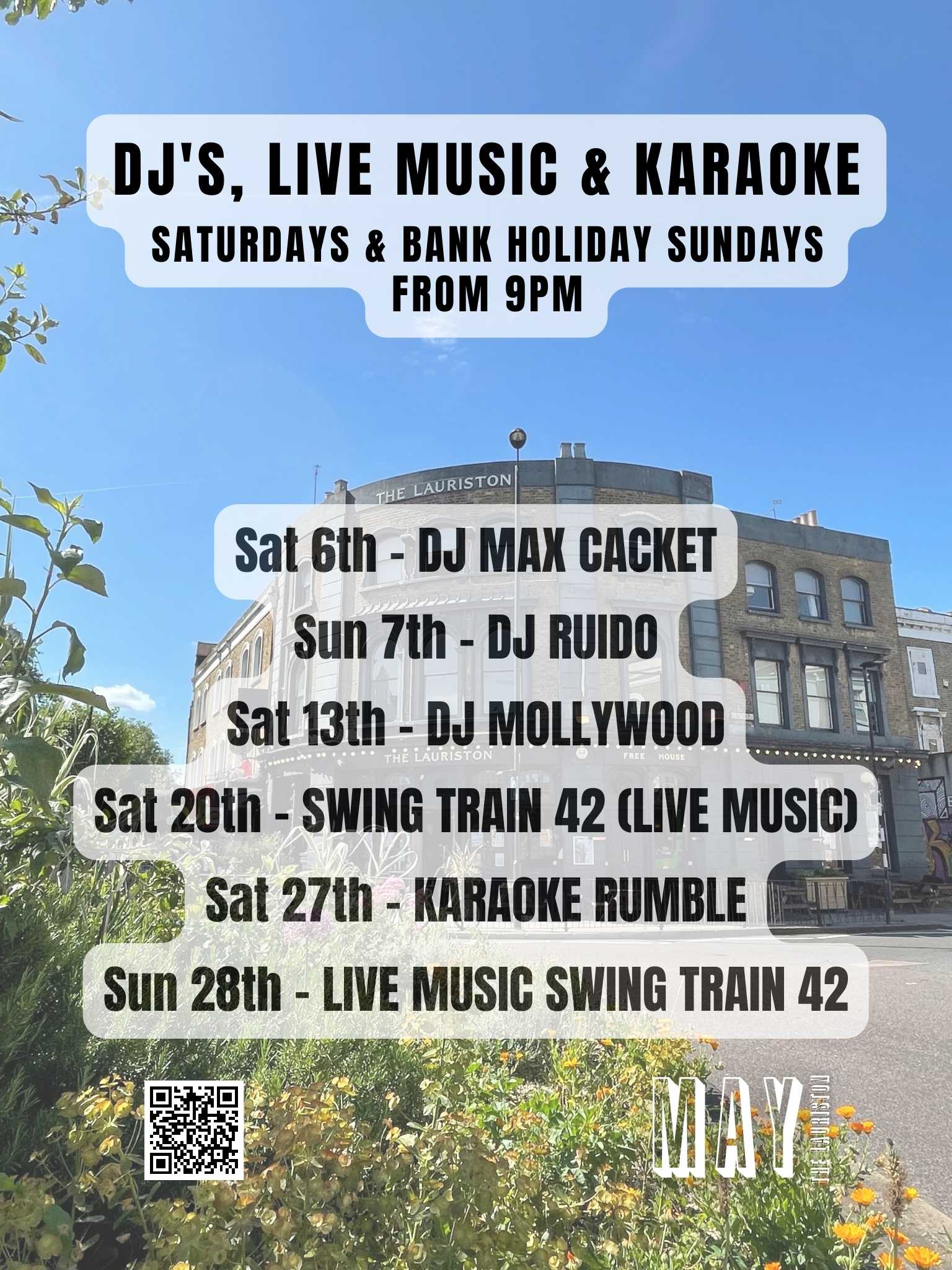 May is finally here, warmer weather, longer days and the little matter of THREE BANK HOLIDAYS to contend with.
Luckily we got you, with karaoke, live music and DJ's galore.
Saturday night parties include DJ's Max Cacket, and disco queen herself DJ Mollywood, Saturday 20th & Sunday 28th sees the return of our favourite live band Swing Train 42, their cheeky style is guaranteed to get you moving, and of course we have the greatest monthly residency, the Karaoke Rumble crew, every last Saturday of the month all this and more.
Top all that off with full coverage of the Kings Coronation on Saturday 6th starting from 11am, some friendly Chess each Monday (including bank holidays!), all the fun and frolics of our weekly pub quiz every Wednesday with the comedic talents of host George and amazing food and drinks offers throughout the week, just check with our lovely staff for more info.
So here's what we've got lined up this month for your SATURDAY AND SUNDAY night pleasure!
Saturday DJs, Karaoke & Live Music
SAT 6th – DJ Max Cacket
SUN 7th – DJ Ruido
SAT 13th – DJ Mollywood
SAT 20th – Live music from Swing Train 42
SAT 27th – Karaoke Rumble
SUN 28th – Live music from Swing Train 42
All acts will kick off at 9pm, you can make a
booking here
to spend the night with us!