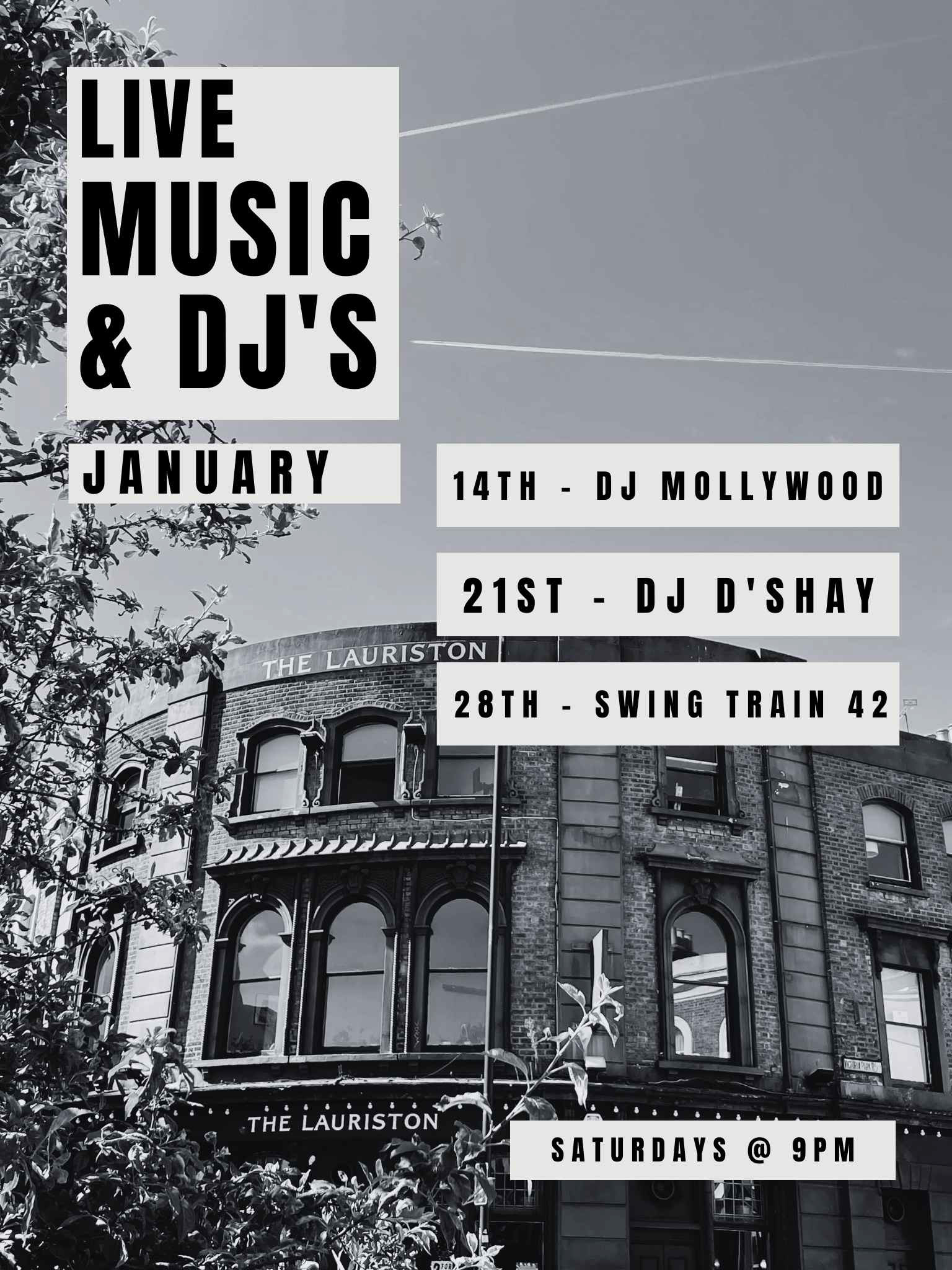 Stepping into the New Year like we mean it.
We have a whole heap of fun for you this and every month at The Lauriston.
Saturday night parties include DJ's Mollywood and newcomer to the venue DJ D'Shay who you are gonna love and the return of live music to The Lauriston with the cheeky guitarists from Swing Train 42.
Don't forget we have Chess night each Monday, all the fun and frolics of our weekly pub quiz every Wednesday with host George at the helm and amazing food and drinks offers throughout the week, just check in the pub for info.
So here's what we've got lined up this month for your Saturday night pleasure!
Saturday DJs & Live Music
14th Jan – DJ Mollywood
21st Jan – DJ D'Shay
28th Jan – Live music from Swing Train 42
All acts will kick off at 9pm, you can make a
booking here
to spend the night with us!